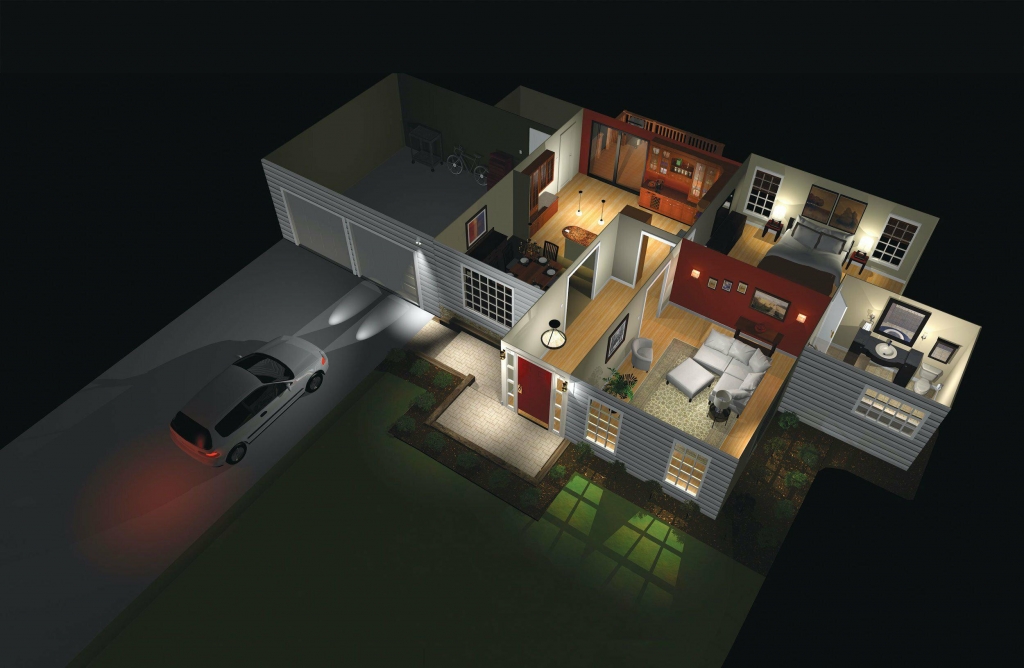 Today's smart homes come with additional considerations when having a home inspection. In addition to assessing the traditional systems of a home, a smart home system adds another layer which requires its own considerations during a home inspection.
What do you love most about the smart features in your home? They can help you with so many of the otherwise redundant tasks in your home, and in some cases help keep you safe. And yes, we inspect these too.
Smart homes usually have some, or all, of the following features:
Smart Home Hub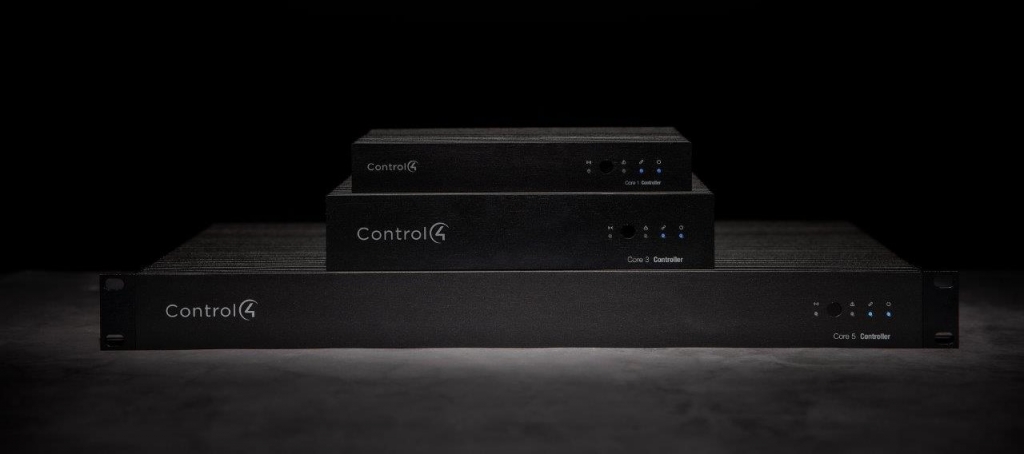 Some homes have varying pieces of smart equipment, perhaps from unrelated systems, and others were installed with a full system that includes a smart home hub(Control4, Crestron or Lutron…). These hubs allow for the control of all of the devices within the home. Making sure that a hub, when present, functions properly is key.
Smart Lighting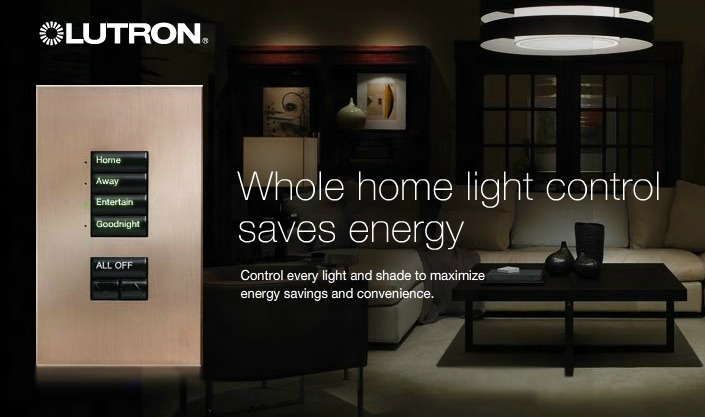 Having an ability to control lighting in your house either through a remote or a mobile app, or through voice activation, can allow you to turn off lights in rooms you forgot before heading to bed, or possibly even allow you to mimic some natural movement in your home while you are gone on vacation. Making sure these systems are responsive helps make sure they are working properly.
Smart Window Shades and Blinds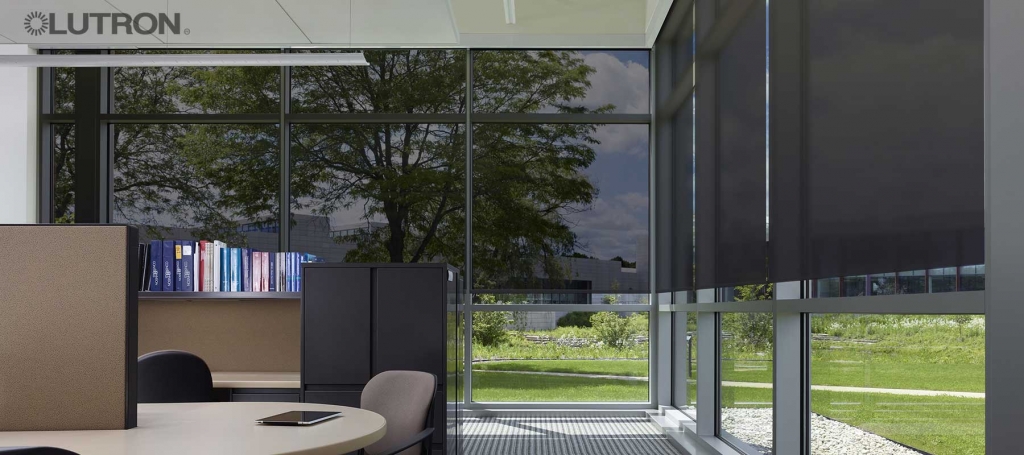 Smart window treatments that can open and close on command, on a schedule, or even based on room occupancy are the ultimate finishing touch for any smart home. Like smart lighting, smart window treatments offer a host of benefits in terms of convenience, security, and energy conservation. There's a safety angle, too: There are no pull cords that pose a strangulation risk to children and pets. But the wow factor they deliver also renders them a luxury item—even deploying them one room at a time can cost thousands of dollars if each room has a lot of windows.
Video/Audio Distribution System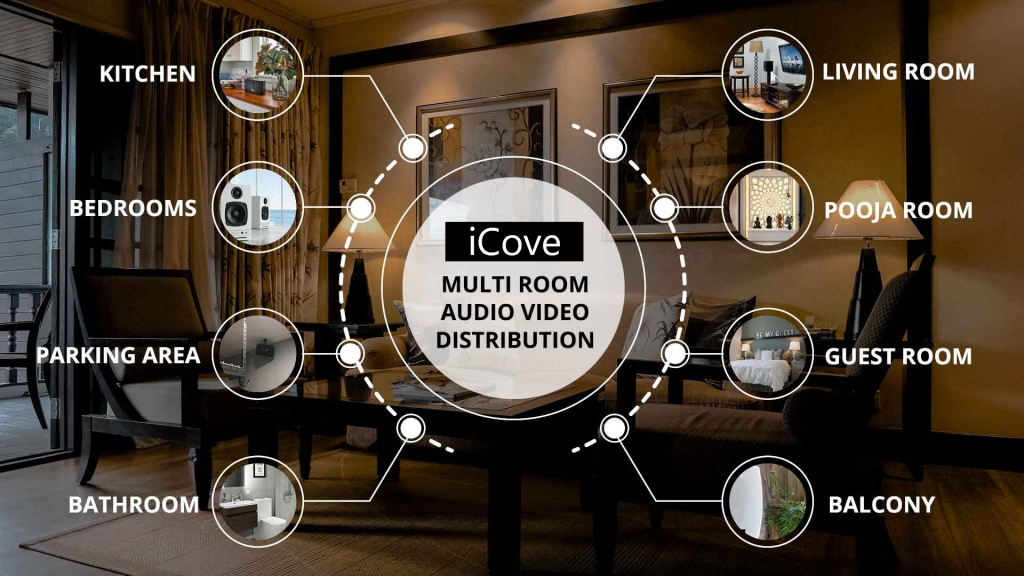 Audio Distribution System
Sources
Choose a whole home audio system the supports the number of music sources you want to distribute through your home (Sonos, Media Server, FM Tuner, online radio, etc). Those sources are connected to the system's distribution amplifier in a central location, like a media cabinet.
Zones
Determine how many zones (or rooms) you want to distribute the music, and then wire the controller to each of those zones.
Video matrix system
Video Matrix is a combination of a Video Switch and a Video Splitter. Any of the inputs can be displayed on any of the outputs or the same input can be displayed on all the outputs. These Video matrix units can be cascaded together to form a larger matrix of sources and displays.
Smart Locks
For several years smart locks have been available to be installed on any residential door and are one of the most common components of a smart home. Some of these use touchscreen technology, some use bluetooth and proximity in connection with a mobile phone. Some can alert owners when someone enters or tries to open the door without knowing the code or using a proper method. Testing these locks by using an existing code or mobile app makes sure the lock is functioning properly.
Smart Thermostats
Even older homes are having smart thermostats installed more and more often, and they are pretty standard in newer construction. Many of these can be controlled by mobile phones or have custom schedules set for heating and cooling. Some also have built-in function to test their accuracy.
Home Theater and Wifi System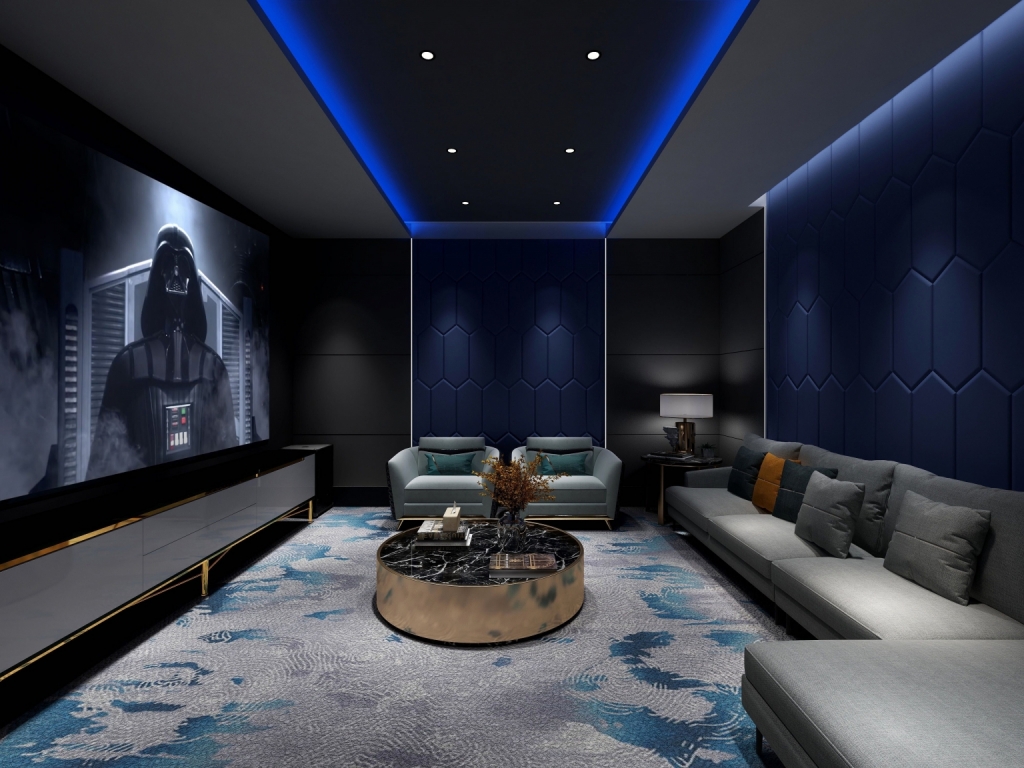 Extended Smart Home Functions
Some smart home systems have additional functions such as Alarm, CCTV detecting water leaks through the use of moisture sensors, test the HVAC efficiency in different parts of the home which may help find drafts, and even cameras with night vision that could help find things like a mouse sneaking into the house.
Maintaining Smart Features
It's a relatively new concept that your home may need software updates. Knowing where to find information on update smart home systems can allow homeowners to avoid future problems with out-of-date software. Knowing how and when to change batteries in those systems that require it, and how to test after replacement, can also help keep the systems running smoothly.
For home inspections in the Great Vancouver area, including a thorough and informative home inspection report and inspection warranties, book your inspection conveniently now by calling:
604-266-0286
or schedule your home inspection via Email: info@icove.ca