Lutron Shades have a well-earned reputation for reliability and longevity. However, every mechanical device may eventually be susceptible to issues regardless of its rugged design, highest quality components and exceptional quality control. When you need Lutron Shades Repair, you want the best-qualified company to do the job. In Greater Vancouver and surrounding areas, that company is iCove Technology Inc., an authorized Lutron Shades Dealer.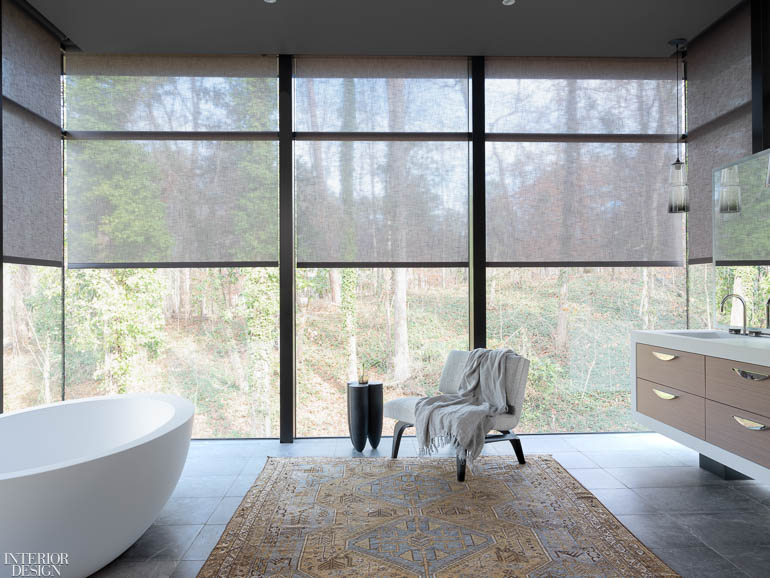 Lutron Automated and Motorized Shades
Lutron introduced their first motorized and automated shades, Sivoia QED, in 2003. With Sivoia QED blinds, designers could integrate natural light with artificial interior illumination for the first time, and homeowners could enjoy years of trouble-free lighting control and convenience.
Even though they are capable of standalone operation, the real benefit of Lutron shades comes when they are integrated with Lutron's family of home automation systems; RadioRA2, RadioRA3, HomeWorks, HomeWorks QS and HomeWorks QSX. Integration with a Lutron home automation system enables nearly endless control, convenience and aesthetic possibilities that can't be achieved with any standalone shade system.
Lutron Shades Repair – Common Issues
Reliability and a low problem rate are two outstanding features of the Lutron Automated and Motorized Shades product lines.
Telescoping
Telescoping is when the shade fabric gathers to one side or the other as the shade is rolling up. This can happen to any type of shade, including manual shades. Occasionally, customers will call to report that a shade is also jammed or the fabric damaged. It's always best to call us as soon as a shade starts telescoping to avoid further problems.
Motors
Sometimes a shade system will just stop working, leading some homeowners and technicians to believe that the shade motor has failed and needs replacing. However, we've found that the problem very often lies in a blown fuse, a much less costly repair.
Fabrics
Finally, customers ask us about replacing stained or damaged shade fabrics after years of use. Similarly, some customers want to change the shade fabric just because they are looking to change their decor. We can handle it all.
Sivoia QED Shades Repair
After almost two decades of nearly perfect service, Lutron QED shade motors are at their End of Life (EOL) as Lutron has developed better technology to replace them. While this label means Lutron no longer makes new or replacement QED parts, repairs are still possible, but these parts are becoming harder to find.
Customers call us for help when their shade fabric gets tangled in the pocket, which is something we can repair. For motor issues not caused by blown fuses, we have a small inventory of OEM and reconditioned parts, enabling us to replace the motor in some instances.
If all else fails, and we cannot repair a Sivoia QED Shade installation, we can help you upgrade from your old QED Shades to newer Sivoia QS shades.
Lutron Sivoia QS Shades Repair
Replacing the standard D-cell alkaline batteries in a Lutron Palladiom Wire-Free Shade
Lutron sees Sivoia QS Shades as their flagship automated shades product line. Built to Lutron's exacting standards, Sivoia QS Shades rarely fail. But if they do, the typical causes are physical damage from telescoping, catching fabric in a door, tugging on them, or damaging the shades or drapes in some other manner.
Blown fuses account for the lion's share of suspected motor failures. Wiring issues can be another common problem, usually due to another contractor damaging the wiring during construction or other home maintenance projects. The problem could also be caused by an original poor wiring job by an unauthorized installer.
The Sivoia QS Shades repair and replacement parts are available, allowing us to get your shades and draperies back in operation quickly.
Lutron Palladiom Shades Repair
The Palladiom Shades line brings an elegant and architectural aesthetic to automated shades, designed for installation without a fascia, pocket or recess. Palladiom Shades take full advantage of the HomeWorks QSX home automation system's programming power, enabling stunning integration of natural and artificial light.
Operational failures are practically non-existent. However, issues can occur during installation and programming. Only highly skilled and certified Lutron Programmers are able to take full advantage of these shades' capabilities. We are so well-known for solving difficult programming problems (which other Lutron Programmers cannot solve) that Lutron routinely refers other Lutron dealers to us for help…especially with complex integrations with other systems
If your Palladiom Shades system requires repair, replacement and repair parts are readily available.
Lutron Palladiom Wire-Free Shades Repair
The Lutron Palladiom Wire-Free Shades line takes everything the base Palladiom Shades line offers and eliminates the physical wiring. This makes it a perfect solution for renovations where disturbing the walls to run wires is undesirable. An integrated, invisible battery pack powers each shade, providing an industry-best three to five years of regular operation. Users control the shades or initiate scenes via keypads or wireless remotes.
Failures in this product line are also virtually non-existent, typically confined to battery replacements.
Lutron Sivoia QS Triathlon Shades Repair
Lutron's Sivoia QS Triathlon Shades add a bit more style and a wireless operation capability to the Sivoia QS Shades family. A more affordable alternative to the Palladiom Shades lines, the Sivoia Triathlon Shades enjoy the same reliability and trouble-free operation as their Sivoia QS Shades counterparts.
On the rare occasion when a Sivoia QS Triathlon shade needs repair, the shade's spring tensioners are usually the issue. Lutron factory calibrates the roller spring's tension to match the type and weight of the shade fabric. Over time, the spring may fatigue and lose its tension resulting in improper operation, a relatively simple repair involving re-tensioning of the springs.
Lutron Sivoia QS Triathlon Shades replacement parts are readily available if an issue arises, simplifying repairs.
Drapery Track Repair
Drapery tracks use a different type of mechanism than roller blinds and shades. Instead of a direct-drive electric motor operating up and down, drapery tracks use a belt-driven track system with carriers and strings to move the draperies side to side while maintaining a proper pleated appearance.
Mechanical failures are the most frequent problems, including a broken master and following carriers, fatigued or worn drive belts and ripple fold string breaks. All these issues cause uneven operation and improper distribution of drapery fabric in the closed position.
We also encounter occasional motor failures and wiring issues with drapery track installations. However, our Lutron Shade repair professionals can diagnose the problem, check wiring continuity and get you up and running in short order.