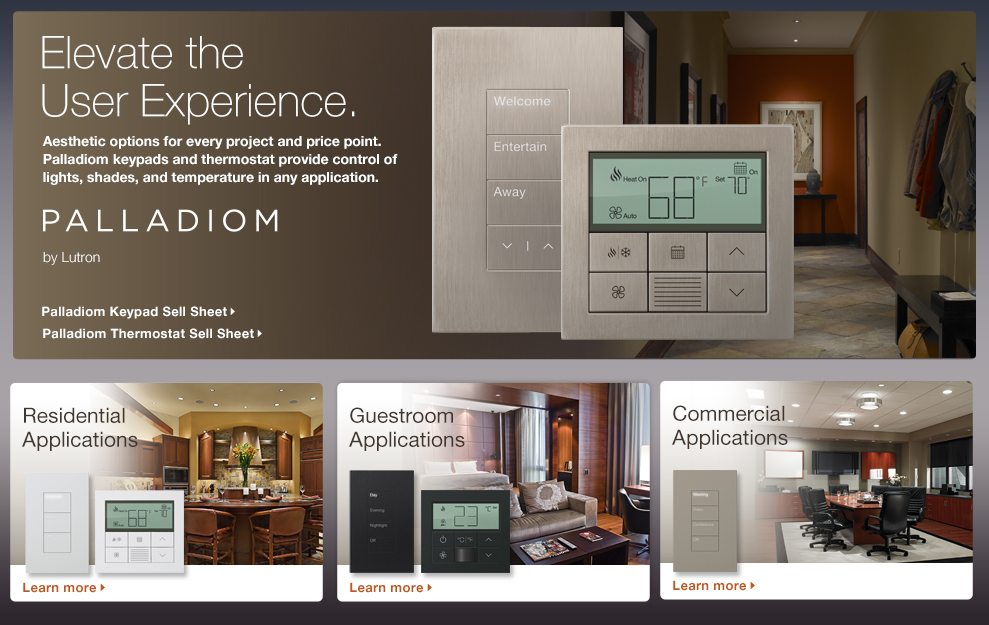 There is one absolute when it comes to technology, and that is that it continually changes, which may mean your Lutron system (or that of a client) is due for an upgrade. Reasons behind your or your client's upgrades vary and can include:
1. Buying a new home with an existing system
2. Integrating new technology like Alexa voice control
3. Adding new features like automating shades, blinds or drapes
4. Gaining worldwide control capabilities via smartphones and tablets
5. Integration of new additions to your home such as a security system
6. Tweaking the programming to add more capabilities in the areas like energy conservation
7. Adding geofencing, so your system activates specific moods based on your location relative to your home
……
Regardless of your reasons, iCove, a Lutron Gold dealer, can upgrade your Lutron system. We can replace aged and worn parts, review the design of all or a portion of your system, help integrate or replace other discontinued automation systems and we can bring in new technology like advanced solid-state dimmers and LED lighting controls.
Trust iCove For The Best Upgrade Experience
We believe in helping our customers get the most out of their previous home automation investment. In many cases, we can expand existing Lutron systems, upgrading and replacing only as needed and as dictated by new requirements you or your interior designer and contractors specify.
Lutron is one of the oldest providers of home automation. However, not all companies stick around as long as Lutron leaving their customers with unsupported automation systems. For example, LiteTouch was a provider of home automation for many years until being sold to a larger company in 2012. Three years after that, the buyer shut down LiteTouch altogether. Homeowners with these systems cannot upgrade or repair their systems, so they often use them until they fail (potentially leaving the residents without lights in their home), or upgrade to a system like Lutron before their LiteTouch systems completely fail.
When it comes to discontinued systems, such as LiteTouch we can help. We will assess what can be reused, for example the wiring or perhaps some compatible fixtures. If it turns out the system needs a complete replacement, we'll let you know and provide the details behind our determination.